Experience in just one vacation ...

Black Forest AND Switzerland AND France!

"Güede Daag", "bonjour" and "gruezi"! Immerse yourself in the three worlds of the Black Forest, Switzerland and France in just one holiday. The location of Hotel & amp; Restaurant Löwen in the border triangle in Schopfheim near Lörrach and Basel makes ´ s possible. In just 10 minutes from us you can be in Switzerland or France. And the Black Forest is right behind the house ...

You are on holiday with us in the southernmost part of Germany, in the sun-drenched Markgräflerland - the "Baden Tuscany". The graceful foothills of the Black Forest nestle into the picturesque Upper Rhine Valley - your holiday resort Schopfheim alone extends from 375 to 1,169 meters in altitude - and offers you a rich one and a diverse holiday landscape.

Choose your favorite room or your holiday package at the Löwen now. We wish you a lot of fun with your activities - and we are happy to pamper you in the evening with our delicious cuisine, which also combines the best of three worlds.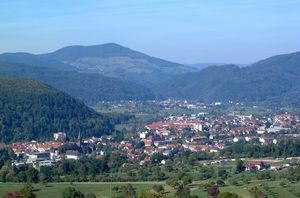 First a walk through the margrave town of Schopfheim ...
Schopfheim is the oldest town in the Wiesental and has around 20,000 inhabitants in 9 localities. Our pretty little medieval old town with, among other things, the town hall in Weinbrenner style, the old town church St. Michael from 807 and the town museum with valuable collections of aristocratic and bourgeois living culture will inspire you. Have a look at the village museum Hebelhaus, the home of the poet Johann Peter Hebel, built in 1562 (to which we have dedicated a "feel-good chamber") or at the "garbage museum" with its collection of curiosities in a barn in Wallbach.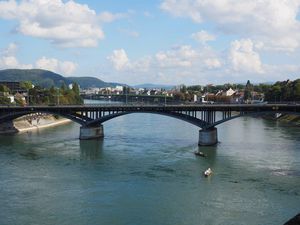 ... and then quickly to Basel in Switzerland
Picturesquely situated at the knee of the Rhine, Basel with its 2,000-year history, the romantic old town with alleys, fountains and corners, with the famous cathedral and town hall, zoo, theater and museums is absolutely worth a city trip. You can be in Basel in just half an hour - conveniently by public transport from the hotel.
Hiking in the Black Forest & amp; between meadow and Rhine valley
Wildly romantic, shrouded in legend ... Forests, meadows, waterfalls - the Southern Black Forest Nature Park is a hiking paradise par excellence. Find out more on the page Hiking in the Black Forest.