Traditional country inn to feel good
Alemannic hospitality for more than 4 centuries ...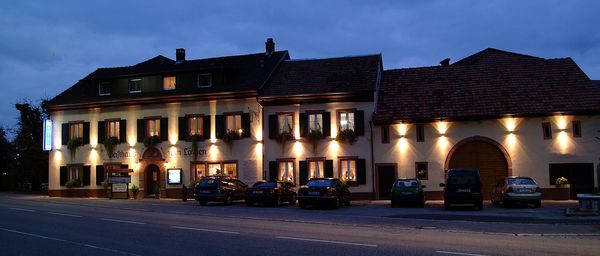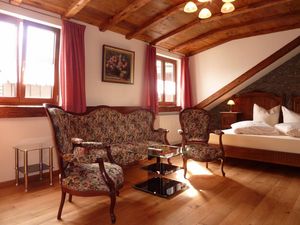 Imposing and inviting at the same time is the traditional Landgasthof Zum Löwen in Schopfheim, in the Gündenhausen district. An old well in front of the historic property, next to it a barn, next to the main building a beer garden with mighty chestnuts and a herb garden, the inner courtyard a green oasis .

For more than 400 years, travelers have rested here and fortified themselves with "food and drink". The magnificent boom with a golden lion with a wine goblet in hand testifies to the hospitality that has been cultivated for centuries at the Löwen in Schopfheim .

Of course, nowadays the comfort in the rooms and the quality of the food and drinks are incomparably higher than in the past. But the historical charm that we have received everywhere in the house. And in our "feel-good chambers", tiled stoves meet chic bathrooms, Art Nouveau furniture meets exposed walls, artfully decorated wooden beds meet health-promoting modern mattresses.

Step into the Baden cosiness in the Löwen and let yourself be pampered with culinary delights. With us you are simply doing well - whether on your business trip or on vacation ! And for your family celebration or your company celebration, we can recommend our original historical rooms ...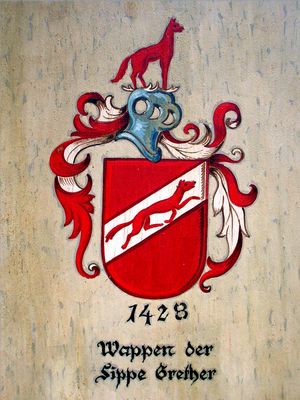 What our guests say ...
"My favorite restaurant, my favorite kitchen, my favorite service!" ... "Very good price-performance ratio" ... "A super location" ... "Excellent cuisine, lovingly prepared" ... "A tastefully restored suite with stylish little tiled stove "..." A great hotel, especially if you take one of the comfortable rooms, which are furnished differently. In summer, nice beer garden or nice to sit outside in the inner courtyard. Very nice staff! - We would like to thank everyone who rated us!

Location close to Lörrach and Basel in the Wiesental
There, where the lovely Wiesental extends up the slope into the Black Forest, you will find us in Schopfheim in the beautiful Markgräflerland. We are a quarter of an hour from Lörrach, half a hour from Basel. Practical for business trips as well as for vacation ...

In the third generation: your host Walter Grether
For me, Walter Grether, it is something very special to preserve the legacy of our grandparents and to continue to shape it in the 21st century. After excursions into the big wide world, we returned to the Löwen and since then we have worked tirelessly for you, our dear guests, with all our hearts. We would be happy to tell you personally about the history of our house ...